Look No Further
Imagine enjoying incredible views of Alaska's Inside Passage from a comfortable, clean boat while participating in Ketchikan's world-class halibut fishing with your own private guide.
Not just a fishing story…

an ALASKAN fishing story!
Halibut fishing can sometimes be challenging – and for us, that's part of the fun. Alaska Strike Zone makes it easy for you to do some serious fishing, whether you're a total beginner or a seasoned pro.
We book only private charters, so you'll have the guide's full attention. With our decades of sportfishing experience, we've optimized our selection of top-notch tackle and bait for catching Alaskan halibut.
Book a charter with us and catch Alaskan halibut fishing with our knowledgable guides.
Book Now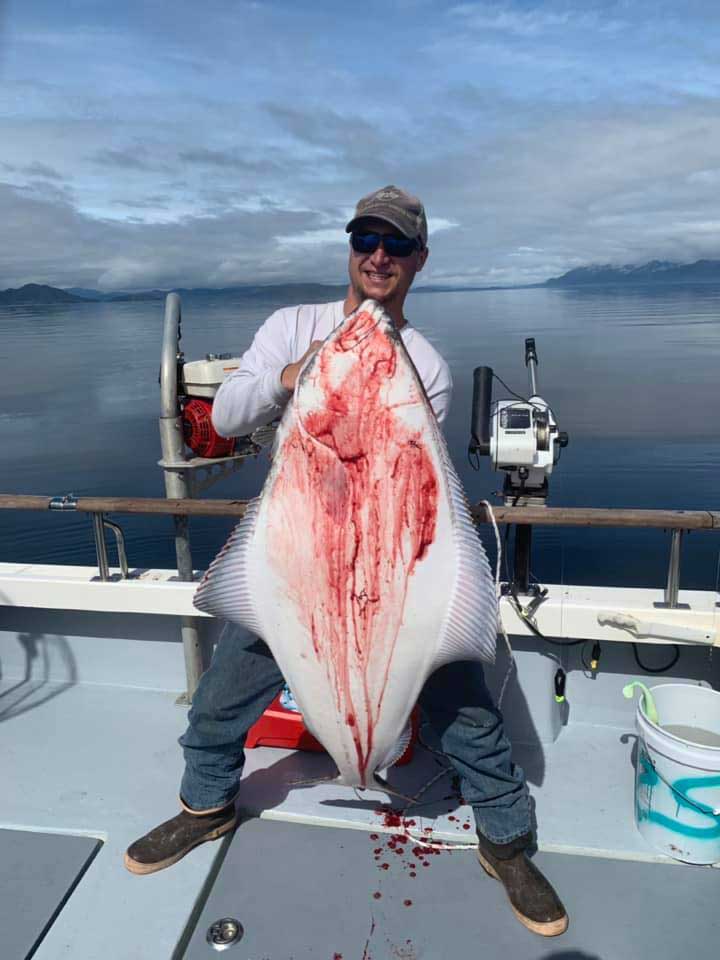 You'll benefit from the local knowledge & extensive experience of our professional fishing guides.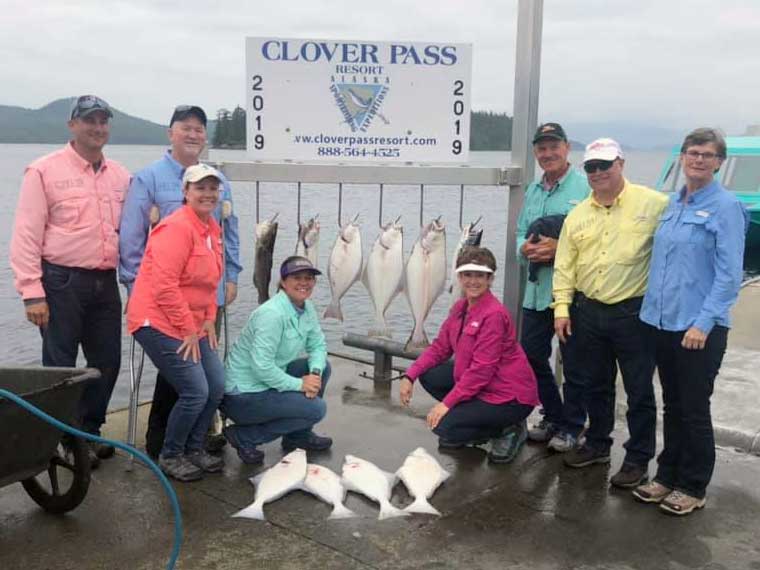 Halibut fishing requires a keen understanding of ideal locations and feeding preferences. It's also important to have top quality gear you can rely on. With Alaska Strike Zone, you get it all.
Our 28-foot boats offer a spacious fishing deck, comfortable cabins, and private toilets. The boats are equipped with top-of-the-line gear giving you the best advantage when reeling in a large halibut.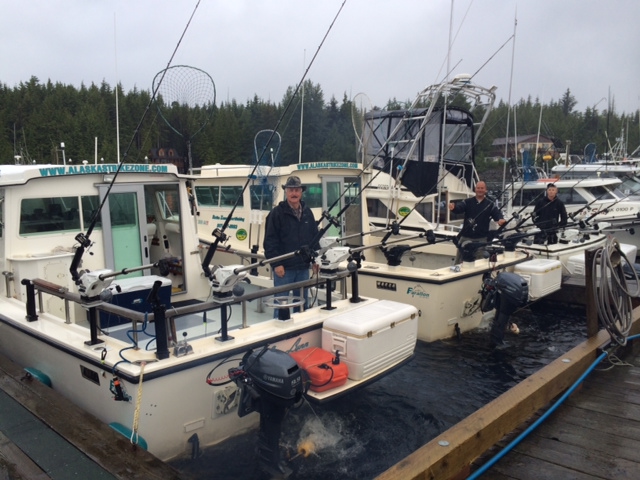 You'll benefit from the local knowledge and extensive experience of our professional fishing guides. Our guides, gear, and boats are the perfect combo that gives you the best chance to reel in large bottom-dwelling fish.
It's More Than Fishing… it's Alaska
Remember to keep on the watch for wildlife! Look for bald eagles, seals, sea lions, porpoises, whales, and more. And don't forget to take a moment to enjoy a hot coffee or cold beverages and a tasty snack
Best fishing charter experience I have ever had. I've fished all over the country and this was one of my most memorable.

– Matthew B. (Facebook)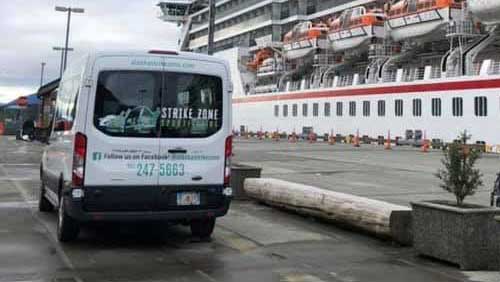 We Make It Easy
We believe getting to and from your charter should be an easy, stress-free experience. No need to worry about a taxi, just schedule a shuttle when you book with us.
We'll pick you up right from the docks in town and drive you to the start of your fishing experience in Knudson Cove Marina.
Customer Testimonials

Our family of 4 had a fantastic fishing experience. TJ and Jan worked really hard to help us catch the salmon we did. They taught us what to do and were patient and helpful.
We each had several turns to catch salmon and each of us was able to keep 2 delicious salmon. This was a great experience, and I would recommend Alaska Strike Zone Sportfishing for anyone traveling to Ketchican, Alaska who loves to catch fish!
This really was one of the best things we did on our Alaskan cruise. There were 4 of us on the boat and we caught 6 Silver Salmon and a Pink Salmon. Our captain made the experience relaxing and successful. I would highly recommend Alaska Strike zone to anyone wanting a good time fishing!
Don't Miss Out – Book Today
Alaska Strike Zone Sportfishing is one of the best-known and highest rated fishing charter in Ketchikan. Spots fill up quickly!
Reserve your spot today to be sure your vacation includes a dream Alaskan fishing charter experience with our amazing crew.
Book Now